Cherry Blossom/Forest Hill Walking Tour
This is a walking tour of some of the most celebrated parts of Newark during its most spectacular time of the year. Attendees will get to see the stunning cherry blossoms of Branch Brook Park and the historic mansions and homes of Newark's Forest Hill. The tour's experienced guides from Have You Met Newark Tours (who led the Ironbound tour last November) are trained urban planners and Newark residents. The experiences they have crafted across Newark for over 8 years have earned them a 5-star rating on TripAdvisor.
The tour will last approximately 2-3 hours. The route will be outside and tour guides and attendees will be required to wear masks. Comfortable shoes are suggested. All attendees must have an invididual ticket.
Tour Date: April 10, 2021 at 12PM (rain date April 11, 2021 at 11AM)
Tour Start Point: Althea Gibson Tennis Courts (Branch Brook Park)
Tour Duration: 2-3 hours
Tour Price: $25 for non-members ($15 for members)
If you have any questions, please email Manny Antunes '11 (mantunes339@gmail.com)
Tour Start Point (Althea Gibson Tennis Courts)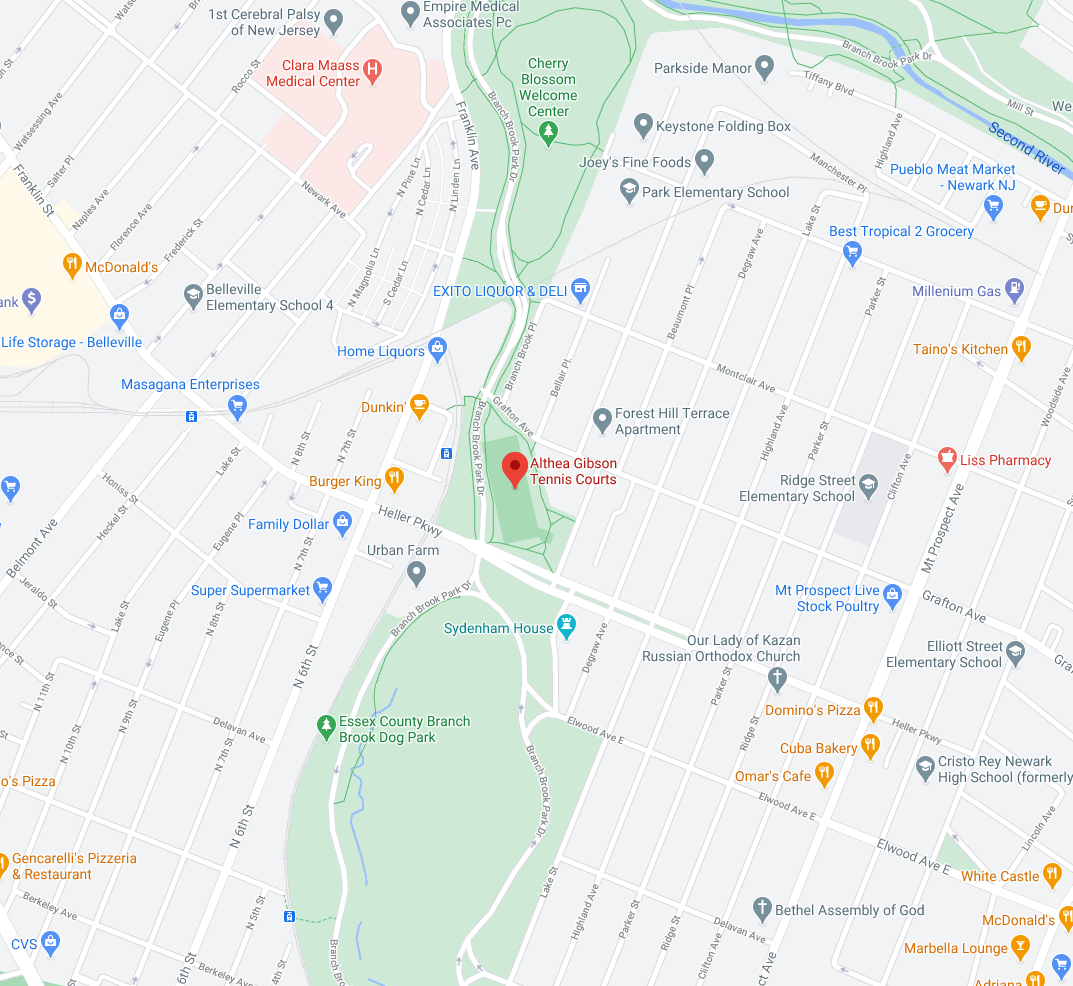 There is parking near the Althea Gibson Tennis Courts. Also, there is a Newark Light Rail station nearby.