Metropolitan Museum of Art Zoom Tour: Gay Secrets of the Met
Join the HCNJ for this unique virtual tour, led by Andrew Lear '80, a classicist who is an author, teacher, and a historian of gender and sexuality. He will explore the themes of homosexuality and homoeroticism in a wide range of works from the Met's collection, including ancient Greek nudes, paintings by both famous and lesser known artists, and modern works by LGBTQ artists. Please note that the content of the tour may be inappropriate for participants under 16.
Tickets are available for all members and are $12 per zoom link. A zoom link will be sent to registrants prior to the event.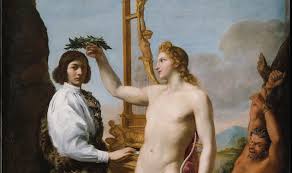 The website is having payment processing issues so please email wendyl55@aol.com to register and pay for the event. Sorry about the inconvenice. We are working with HAA to resolve the issue. Thank you for your patience.