Conversation with Liese Schwarz (Harvard College, Class of 1985) on her new book, What Could Be Saved
Please join us for a conversation with Liese Schwarz about her third novel, released in January 2021. What Could Be Saved begins in Washington DC in 2019 when Laura Preston, an artist in her fifties, is contacted by someone claiming to be her brother, who disappeared as a child in 1972 when the family lived as expatriates in Bangkok. Ignoring older sister Beatrice's warnings of a scam, Laura goes to Thailand to see if the stranger really is Philip. Alternating between past and present as all the secrets are revealed, What Could Be Saved is an unforgettable story about loss, betrayal, redemption, and the beauty that can exist even in the midst of brokenness.
"This brilliant portrayal of the lives of expats and their servants is also a suspenseful mystery with ever-darkening twists. For fans of A Little Life and The Goldfinch." --People, Book of the Week
"Gripping . . . A richly imagined page-turner that delivers twists alongside thought-provoking commentary." - Kirkus Reviews
"Superb . . . Schwarz is a remarkable storyteller. . . [This] stellar work is riveting." —Publishers Weekly (starred review)
"A page-turner of the highest literary quality." - Bookreporter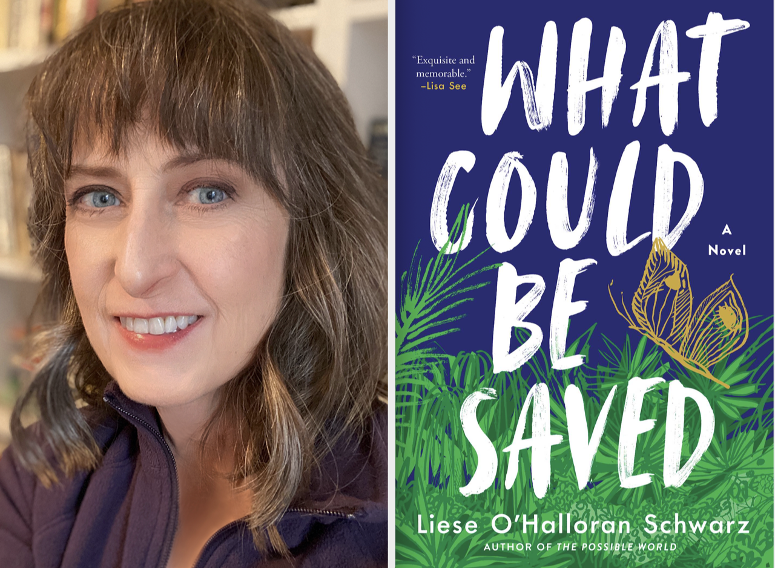 www.LieseSchwarz.com
Liese Schwarz graduated from Harvard in 1985 and practiced emergency medicine before returning to writing full-time.
Book is available at: https://www.indiebound.org/book/9781982150617
Zoom link will be sent to you 2 days prior to event.
Date: Saturday, May 15, 2021
4:00 p.m. – 5:00 p.m. ET
Free to members and non-members.
Donations to Harvard Club of NJ Winter Internship Program are appreciated.
For questions, please contact Fabian Chen at: fabian.chen.hcnj@gmail.com