The harvard club of new jersey
Cordially Invites You to Our 114th Annual Dinner Meeting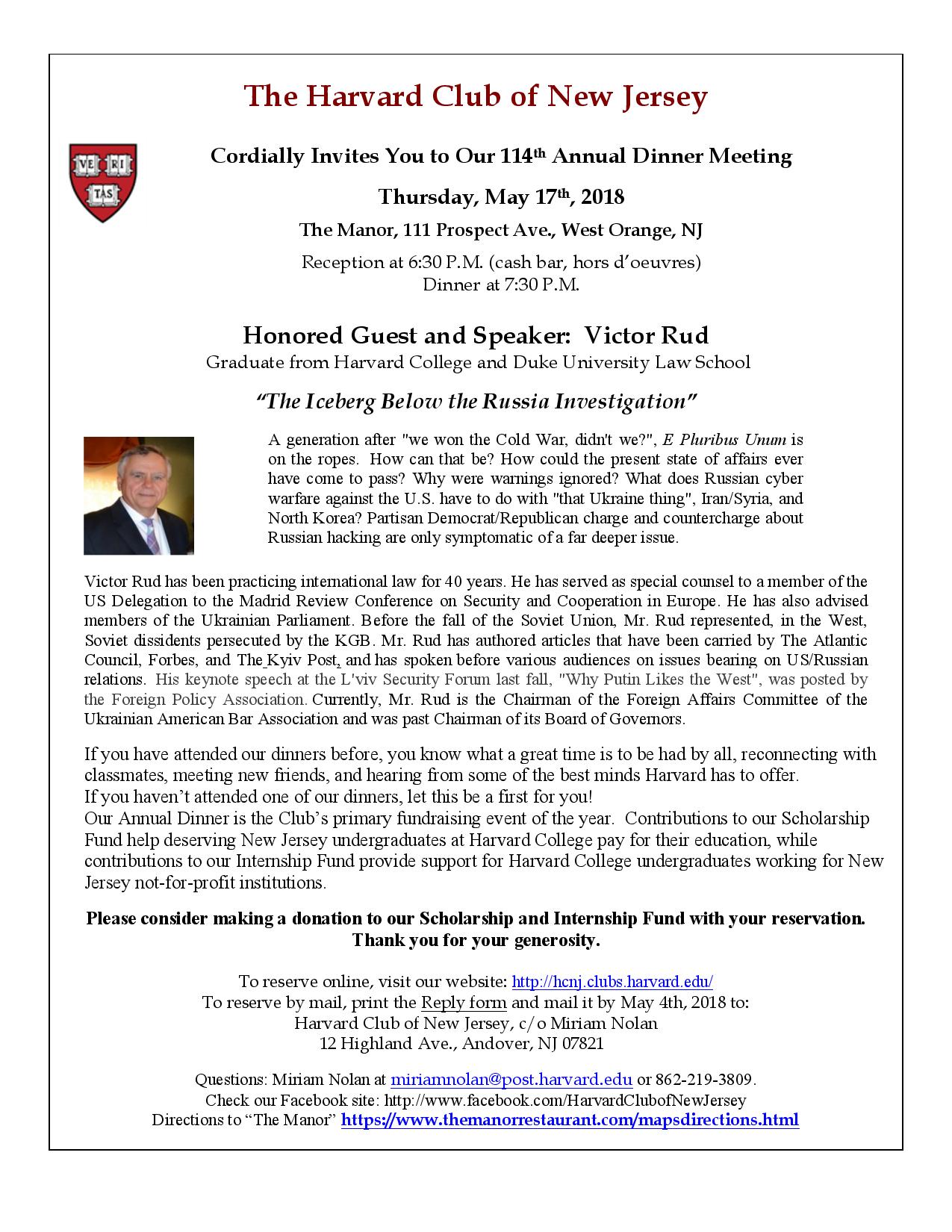 Directions and Reservations
If you have attended our dinners before, you know what a great time is to be had by all, reconnecting with classmates, meeting new friends, and hearing from some of the best minds Harvard has to offer. If you haven't attended one of our dinners, let this be a first for you!
Our Annual Dinner is the Club's primary fundraising event of the year. Contributions to our Scholarship Fund help deserving New Jersey undergraduates at Harvard College pay for their education, while contributions to our Internship Fund provide support for Harvard College undergraduates working for New Jersey not-for-profit institutions.
Please consider making a donation to our Scholarship and Internship Fund with your reservation.
Thank you for your generosity.
Directions to "The Manor" https://www.themanorrestaurant.com/mapsdirections.html
To print the invitation form and directions, please click here.
To reserve online,
To reserve by mail, print the Reply form and mail it to:
Harvard Club of New Jersey, c/o Miriam Nolan
12 Highland Ave., Andover, NJ 07821
Questions: Miriam Nolan at miriamnolan@post.harvard.edu or 862-219-3809.
Check our Facebook site: http://www.facebook.com/HarvardClubofNewJersey