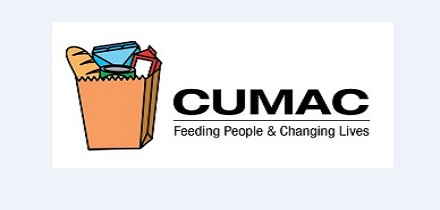 Harvard
club of new jersey
Invites you and your family to join us to
Support Local Communities in Need
Date: December 10, 2016
10:00 am to 1pm
CUMAC - Food Bank
223 Ellison, Paterson NJ 07509

Harvard alumni have a historic tradition of public service. Please join the Harvard Club of NJ to help local communities dealing with difficult challenges such as feeding and clothing their families – and continue the important tradition of "Harvard Serves."
The Harvard Club of New Jersey welcomes fellow graduates and their families to the event to help support this local food bank of New Jersey to sort and repackage food and meals for distribution to families statewide. This volunteer opportunity is open to both members and non-members!
The CUMAC supports the communities of Northern New Jersey and the CUMAC's food pantry served over 30,000 people last year. The CUMAC relies on volunteers to help continue its mission of fighting hunger throughout New Jersey. Website: www.cumac.org

Important Notes:
Free of Charge. Canned food donations appreciated. Grocery bags – plastic or paper is needed. Coffee cans (used to sort bulk food) are also most welcome.

Dress code is casual. Layers are suggested. Sneakers or comfortable shoes (no sandals or open toes).

Because of the limited number of volunteers allowed per shift, registration will be on a first-come first-serve basis. Registration is LIMITED TO 20 PEOPLE. Anyone who wishes to attend must register.

Snacks will be served during the introduction. Children over 9 years old, accompanied by adults are welcome to attend. Certificates of community service will be provided for students.

Nearby highways: Garden State Parkway, Route I-80, Route 46, and Route 4.

Secured parking for CUMAC is located behind the building. Directions will be provided upon registration.